Simplify your log retrieval and transport

Unleash Your Logging Capabilities
Take your logging capabilities to the next level with the Loglander™. Its narrow stance and offroad tires let you access even the most remote areas of your forest with minimal impact. And with its heavy-duty powder-coated steel tube frame, 2500lb capacity winch, and 8-foot choker, you'll be able to easily retrieve and transport your logs.
The Loglander 20 is the perfect tool for landowners looking for an efficient and low impact way to move logs around their property. Don't let the compact size fool you, as this log arch can handle logs up to 20" in diameter and has a weight capacity of 1500 lb.
Weight Capacity:
Up to 1500 lbs
Log Capacity:
20" diameter
Frame:
Powder Coated 2" Tube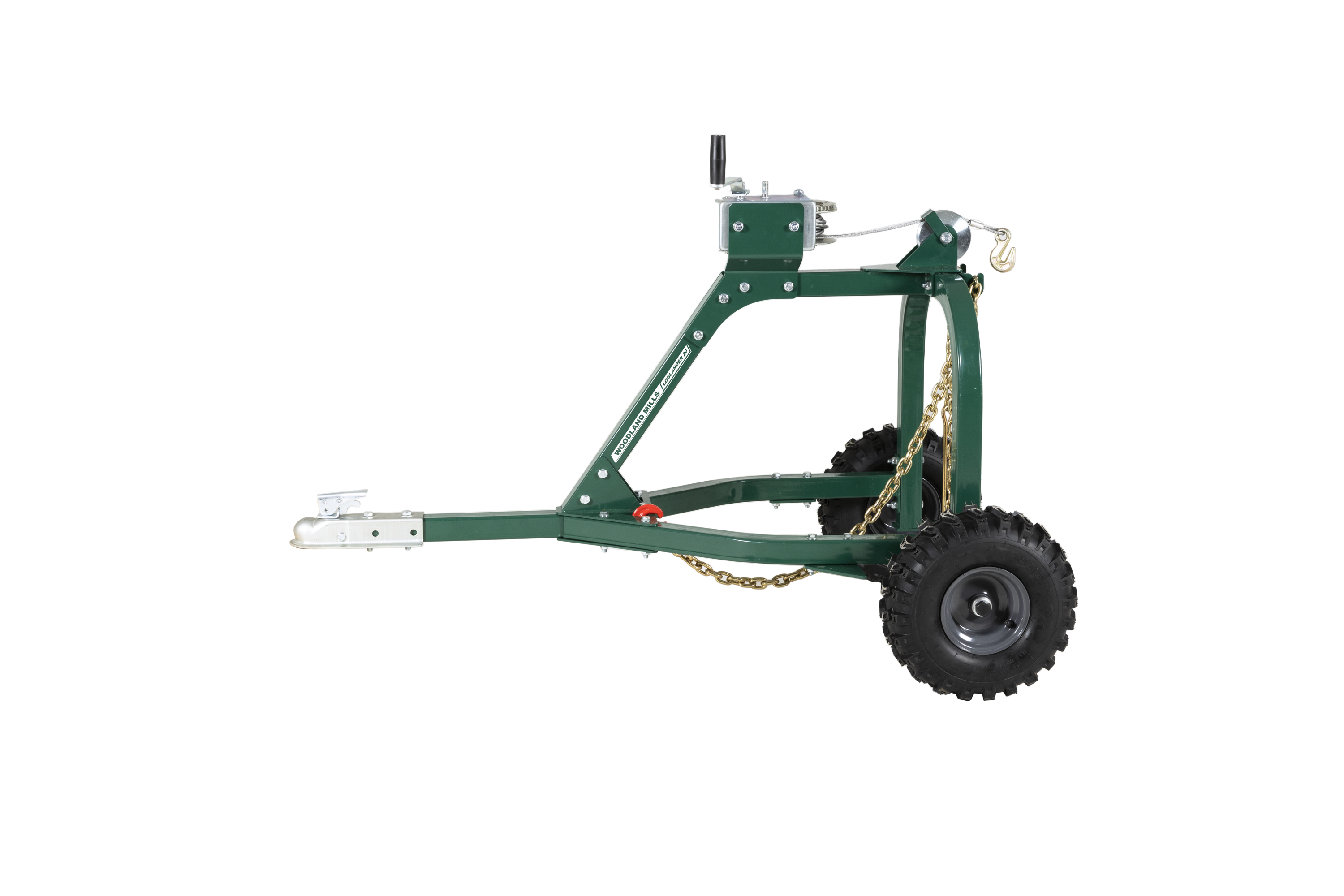 Whether you're tackling big or small projects on your property, the Loglander 28 is the perfect tool to get the job done. With a 28" log diameter capacity, it can handle larger logs or several smaller logs at once, making it a versatile log transport tool.
Weight Capacity:
Up to 2000 lbs
Log Capacity:
28" diameter
Frame:
Powder Coated 2" Tube